Axe Hugger® is the patented, revolutionary slip-on cover for your guitar stand cradle; a must have musical instrument stand accessory for every musician in your life.
Axe Hugger® was created from a desire for convenience and a need for safety when it comes to the everyday care of a guitarist's prized possession…their Axe. It does not make sense that, after purchasing a guitar, you may be instructed to refrain from cradling it in a guitar stand because long-term use can deteriorate and damage your guitar's finish.Our solution was to create a protective barrier (protecting your guitar's finish from damage) that also transforms the entire look and feel of the guitar stand. Once just a place to put your guitar, your guitar stand can now become a beautiful respectful gesture. Hug your guitar!
THE MINDS BEHIND THE BRAND
Axe Hugger® is owned and operated by Beth and Teddy Cannon.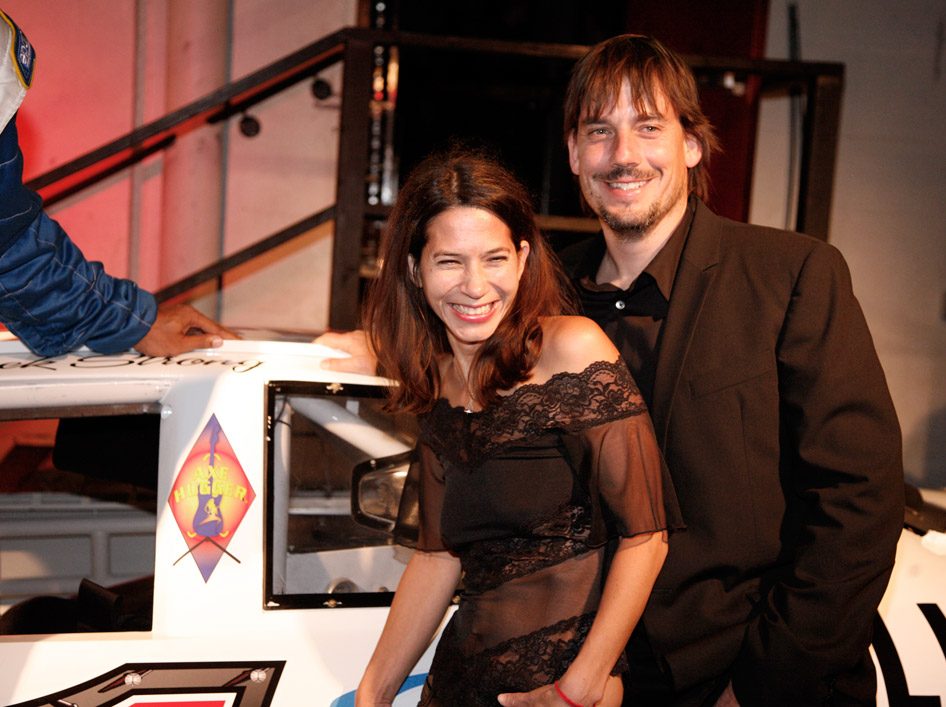 The Los Angeles, California company designed and now manufactures, an attractive fabric slip which easily slides over guitar stand, protecting your guitar from damage. The patented slip is called Axe Hugger® and slides over the padded cradle on guitar stands. Axe Hugger® creates a decorative barrier between the delicate finish on guitars and the corrosive nature of the padded cradle of guitar stands, some of which contain harsh chemicals. This ultimately protects your guitar's finish from damage and erosion.
Axe Hugger® was born from love – the genuine love of an instrument and the need to protect it. After its creation it became apparent that this need was felt by many musicians. Word spread, and continues to spread – no longer do musicians have to risk marring their instruments in the potentially damaging cradle of instrument stands. Axe Hugger® is dedicated to protecting all musical instruments including guitars and saxophones.
At Axe Hugger® our goal is to "Hug" (protect) ALL musical instruments. The oxidation protection properties and diverse selection of styles offer protection and a sense of personal identity that musicians seek.
Axe Huggers® business philosophy is simple – A good music product created by good people of music.
Axe Huggers® #1 strength is that it is patented. The uniqueness of Axe Hugger® within the existing untapped vast market paves the way for its success in the guitar and musical instrument accessory market. In addition, the company is based in the music capital of the world. As long time players in the entertainment industry/environment, Teddy and Beth are well situated to make Axe Hugger® a success. Solid music industry relationships, both work and social, have been forged over 20 years.